Martel Avenue is an Owner/ Builder project located in the heart of the Melrose District in Hollywood, CA. The existing 1,100 sqft home, built in 1923, was fully remodeled and an additional 1,400 sqft of contemporary living space was added. The site strategy was a courtyard scheme that presented an alternative approach from the typical front yard – rear yard housing layout. Three exterior spaces were designed and each proved to be distinct in its function and character.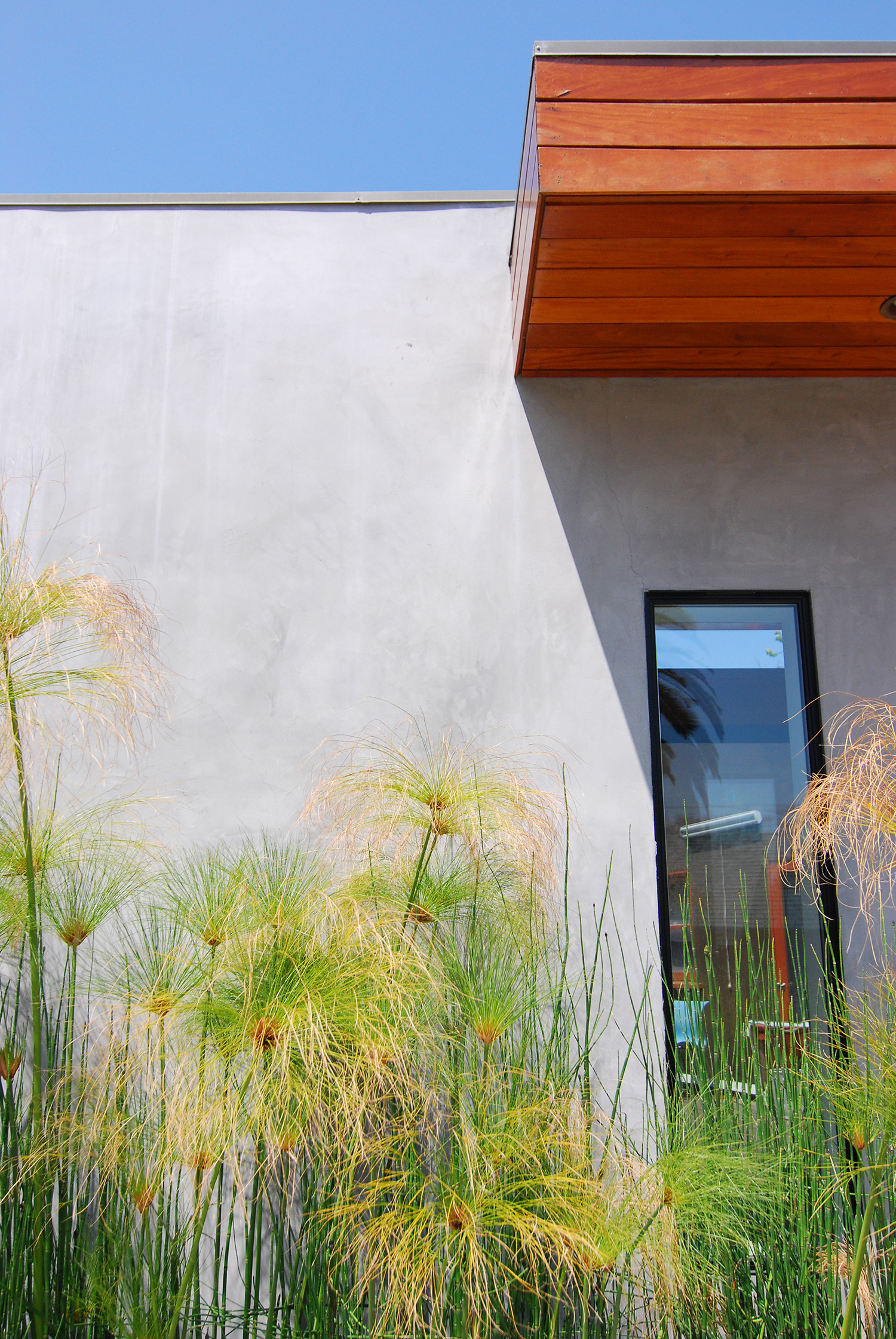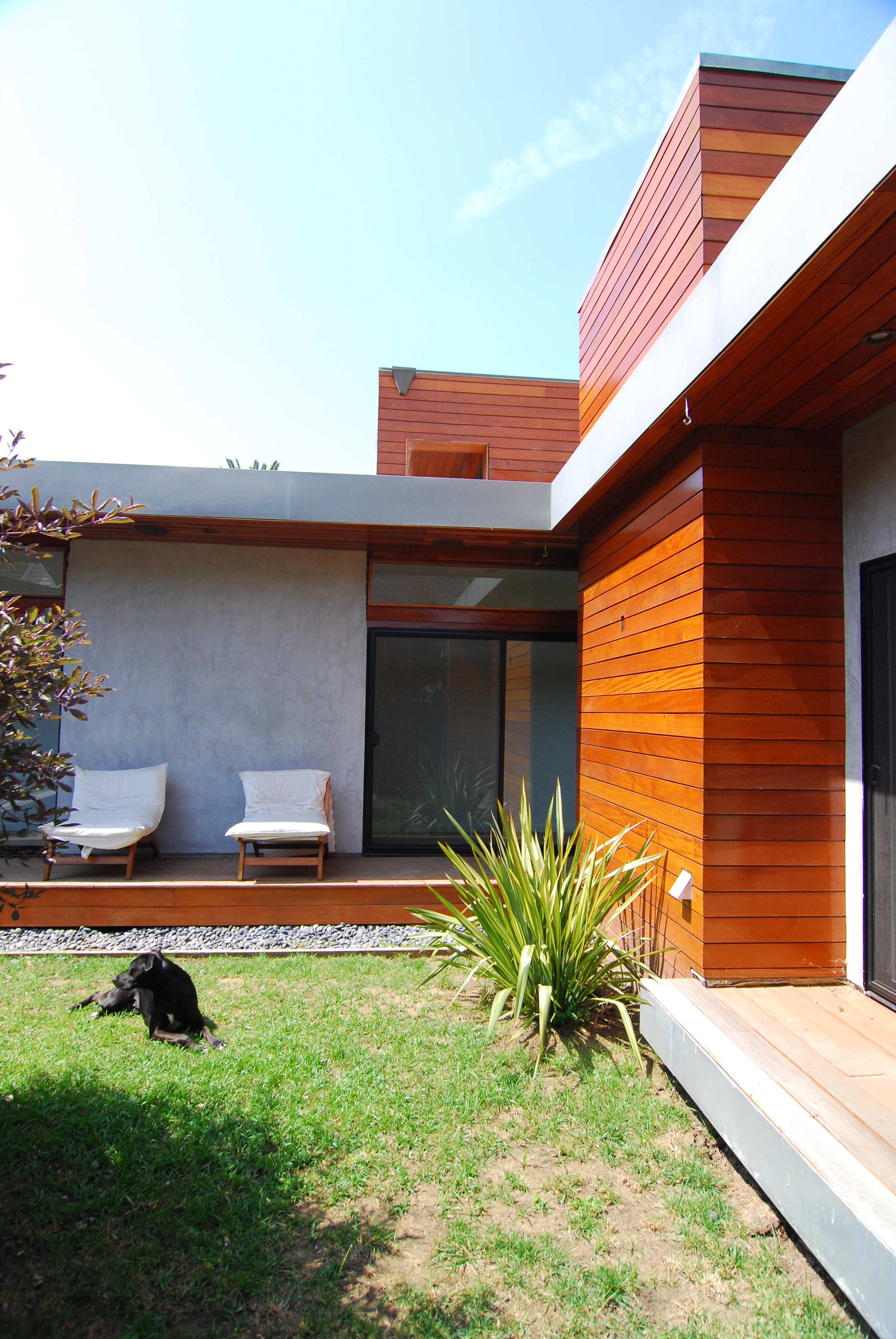 The courtyard is the heart of the project and the most used of the exterior spaces. Surrounded by an engawa inspired wood deck with tall landscaping flanking the property line, the courtyard stretches the interior living room to the exterior. Equipped with a built-in BBQ, a projection screen and lined with glass sliding doors, the courtyard is the entertainment center of the residence.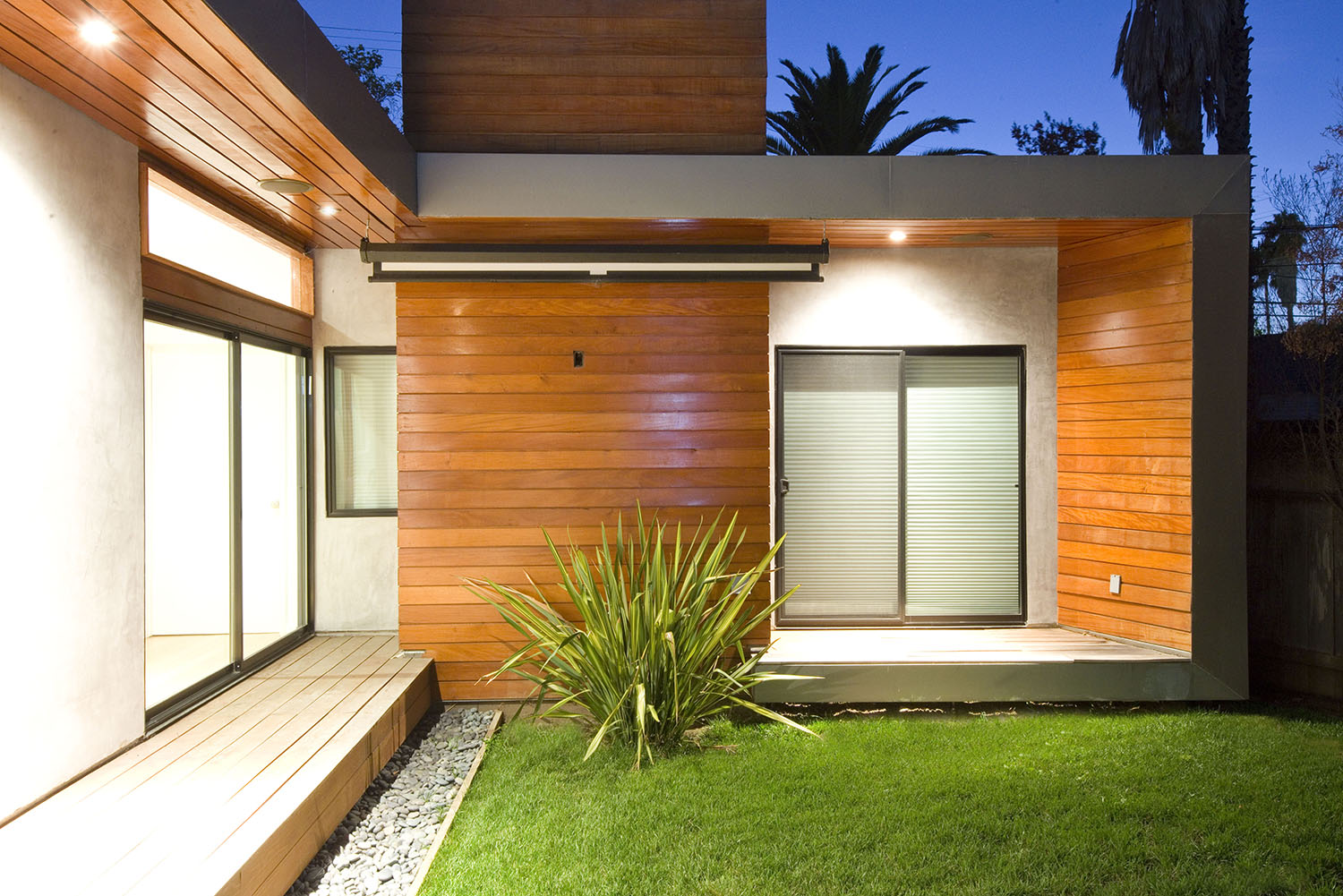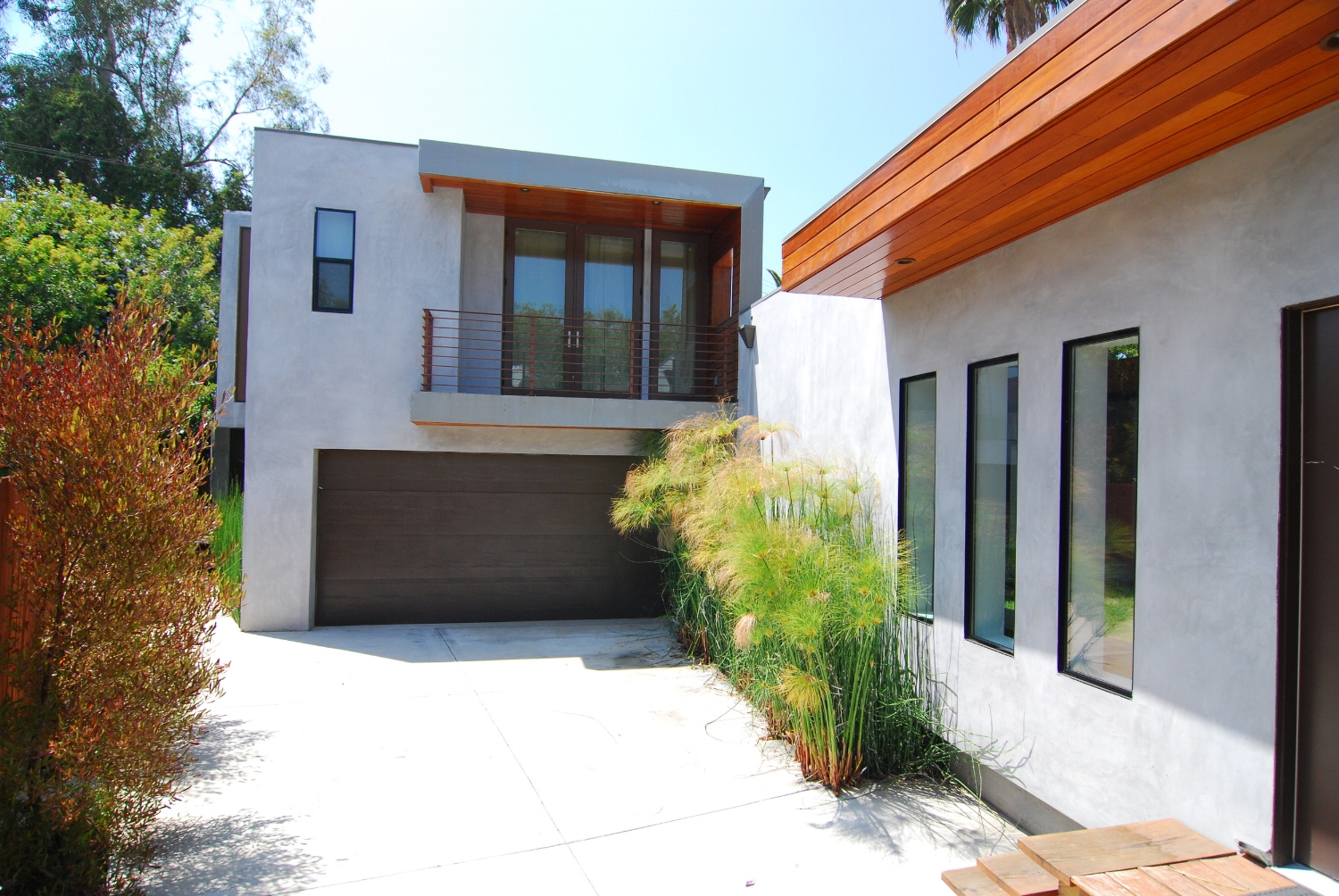 first floor plan
Most noticeable within the courtyard is the shift of the addition off of the existing grid. Designed around city code constraints, the shifting of the garage and breezeway created a dynamic link between existing residence and the new addition. Viewed from the front, the breezeway is hidden giving the appearance of a smaller house. A side entry door is located at the elbow of the shift and allows for a clean line of exterior material change. The converging grids along with the introduction of wood siding, smooth trowel plaster and a metal fascia ribbon that wraps within the courtyard connect the addition to the existing house harmoniously.